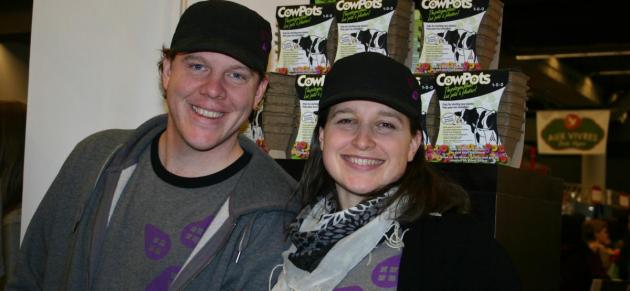 YOUR VERY OWN ORGANIC VEGETABLE GARDEN*
*(Personal gardener included)
Urban Seedling is a Montreal-based business that specializes in creating organic vegetable gardens in urban areas.
---
HOMEGROWN MADE SIMPLE
Our mission at Urban Seedling is simple: to create an easy and enjoyable gardening experience. Many people dream of the fresh taste and convenience of homegrown organic vegetables, but lack the know-how or time to start their own garden. This is where we come in – we are Montreal's first organic vegetable gardeners for hire. Our team of seasoned gardeners bring their expertise and equipment to your doorstep, helping your garden flourish from snow melt to snow fall.
---
ALL WE DO FOR YOUR ORGANIC GARDEN
Urban Seedling is an all-inclusive vegetable gardening service in Montreal. Here's what we do for our clients:
Help you choose which organic vegetables you want to grow
Build your raised-bed high-density organic vegetable garden
Plant seedlings in your garden seasonally (three times a year)
Send you weekly organic vegetable gardening newsletters
Provide ongoing support and advice
Offer organic vegetable gardening workshops in our own facilities
Close up your garden and plant garlic for next year
Offer maintenance service for while you are away
Sell our customized organic heirloom vegetable seeds and seedlings
We install Montreal organic vegetable gardens wherever you want – right in your backyard, on your balcony or rooftop, or even at your place of business – all you need is at least six hours of sunlight per day and easy access to water.
Once you have chosen the size of your garden, we'll help you select which organic, heirloom and heritage vegetables varieties you like best.
When we plant and re-plant your garden, we use heirloom and heritage seedlings so that you get big juicy top-quality vegetables as soon and as often as possible. You can call us for advice – anytime.
---
THE URBAN SEEDLING DIFFERENCE
Urban Seedling is a family owned and operated gardening business. We believe that locally grown food is something that can be enjoyed by everyone, contributing to a healthy lifestyle and a sustainable community. We treat your home garden like it is our own, providing an all-inclusive service and sticking with you every step of the way!
---
A QUALITY COMMITMENT
When you become part of the Urban Seedling community, you can be assured that your personal garden will be planted using the highest quality products. We provide our own soil mix, which is made from rich and fertile natural elements. Our organic vegetable seeds are selected to produce excellent taste and productivity, are suited to the northern growing season, and are naturally resistant to stress from changes in the climate, pests, and diseases. Our high density gardening method lets us use 20% of the space of a traditional row vegetable garden for the same harvest, reducing the amount of materials needed as well as water consumption – less really is more from Urban Seedling.
If you're interested in having your own vegetable garden, click here to book a consultation. We are positive that you will love vegetable gardening as much as we do!