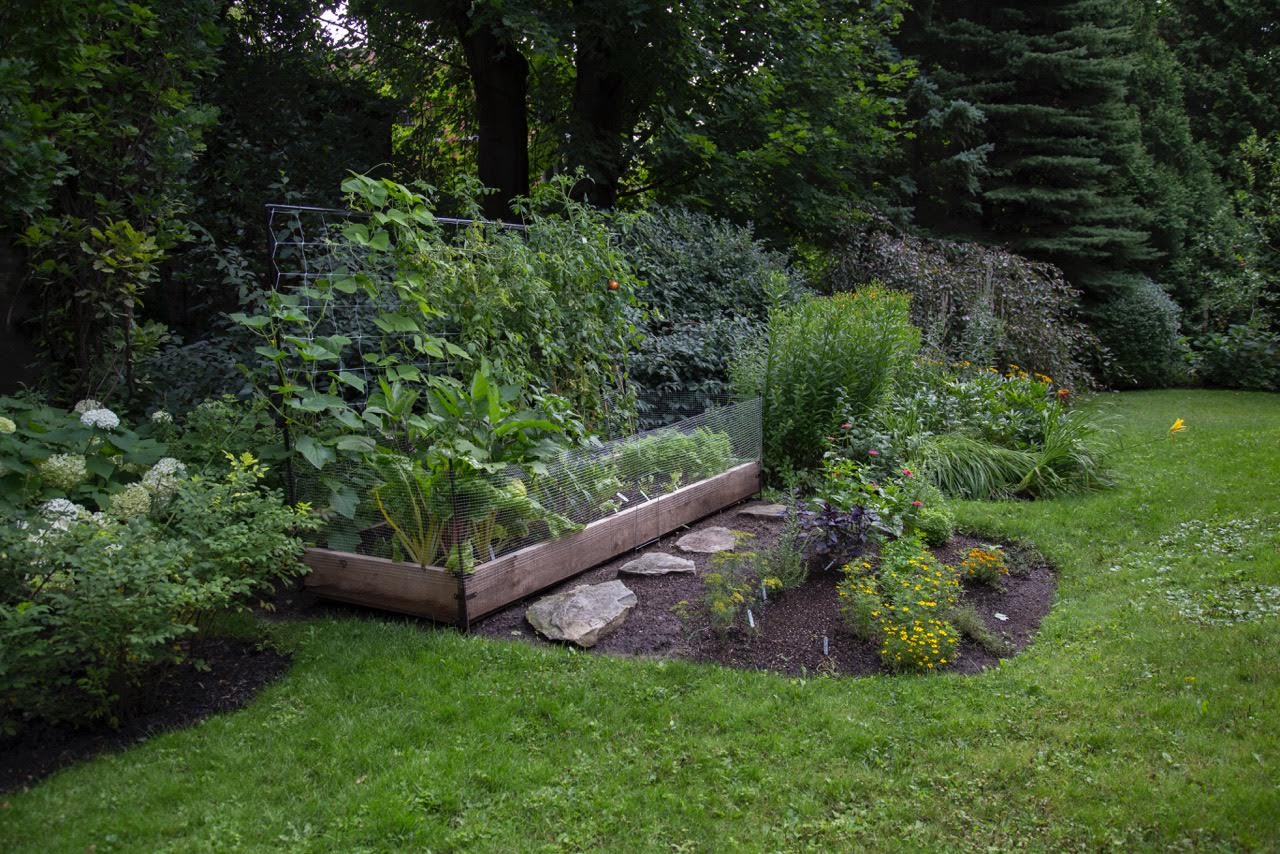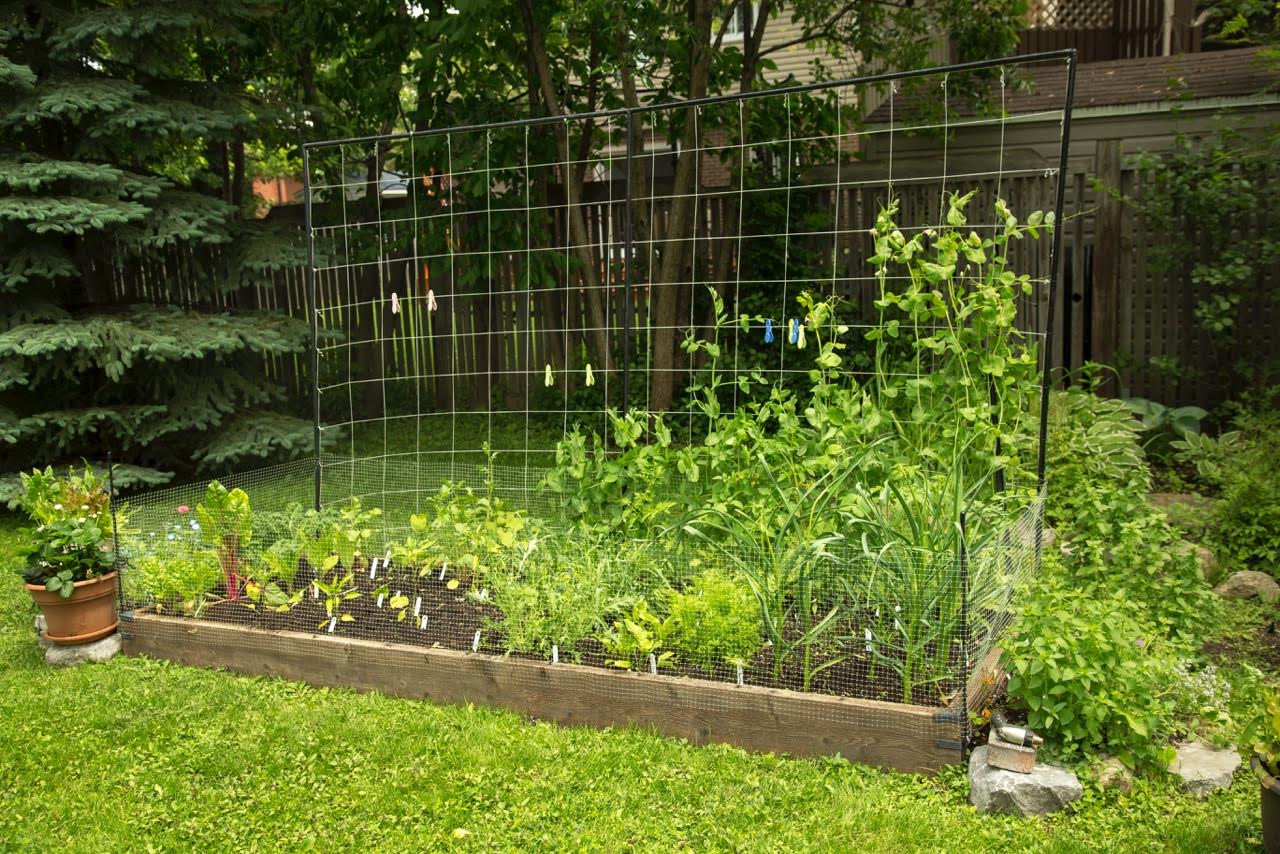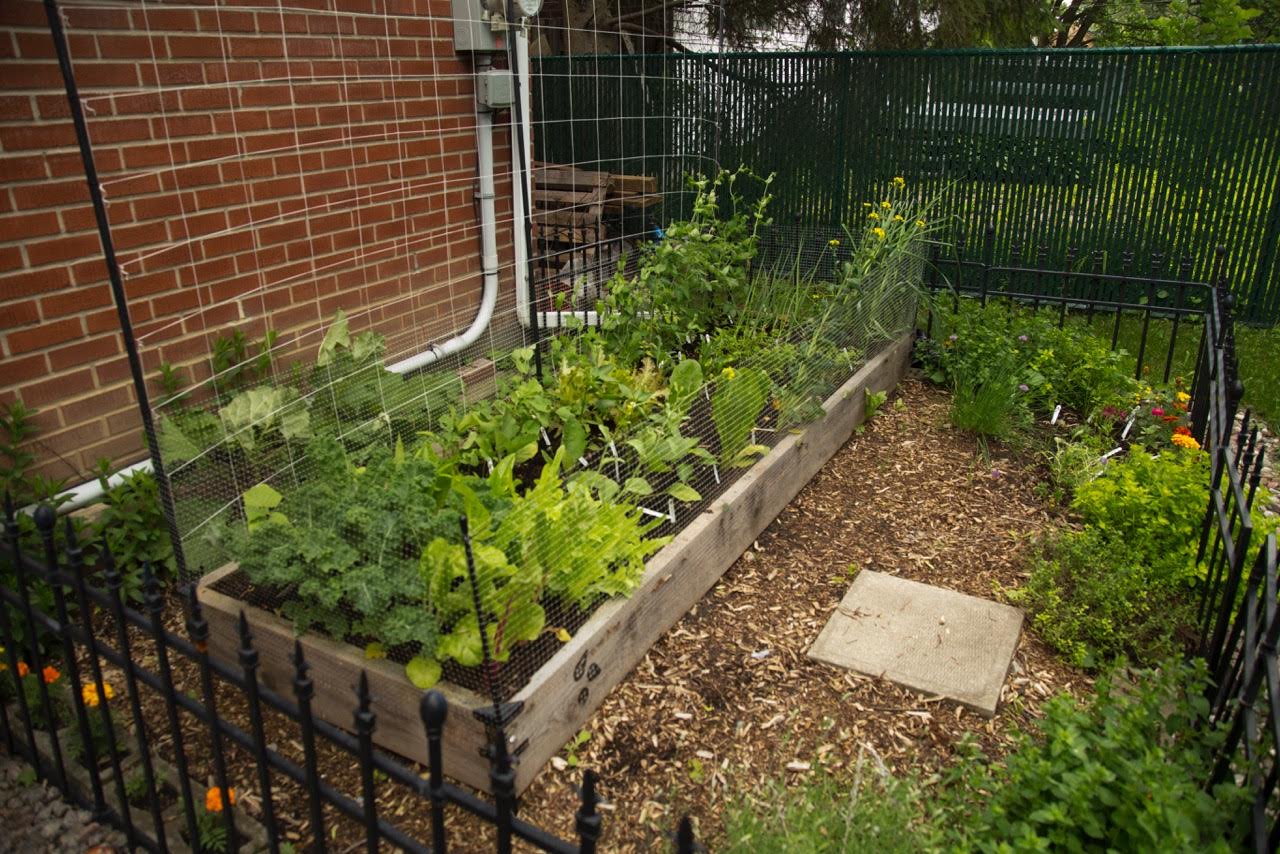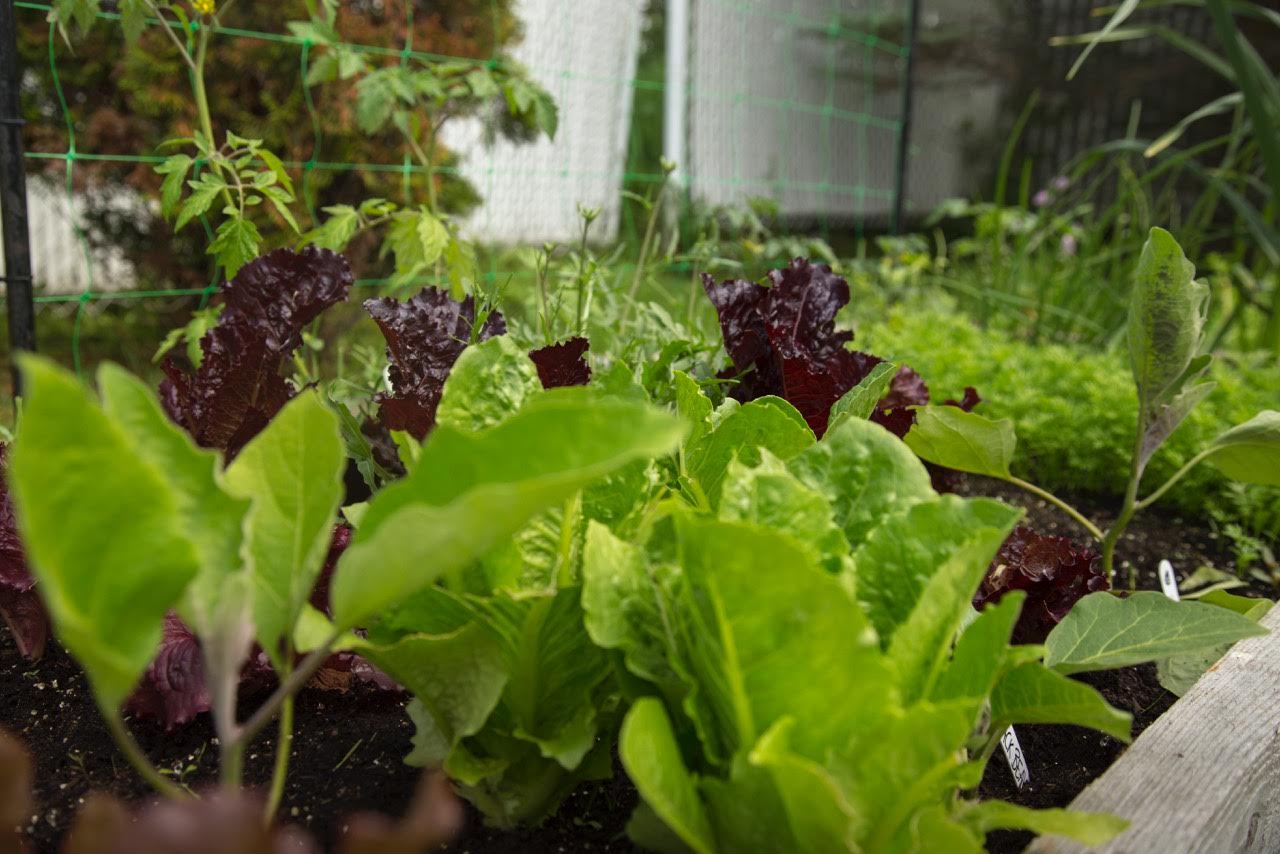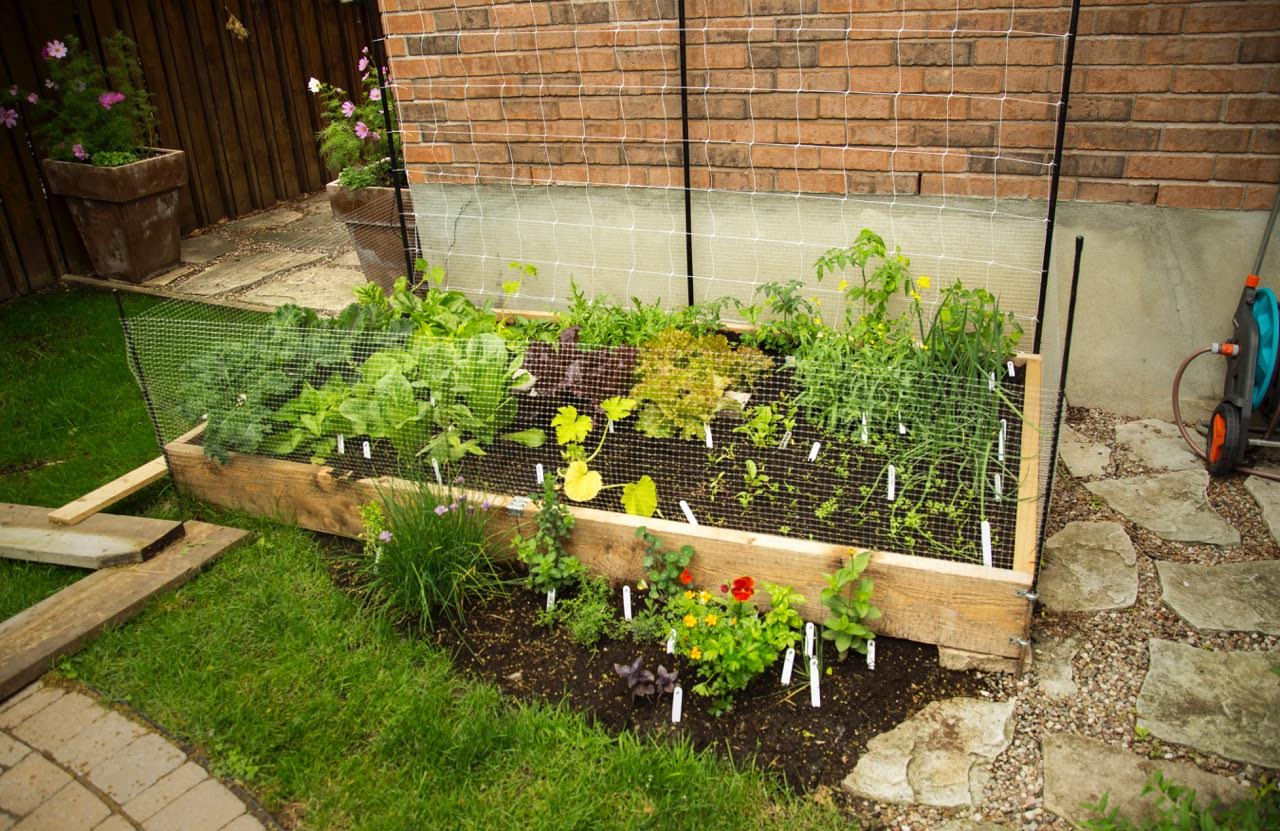 Good things come in small spaces. This compact, maximum yield, bang-for-your buck vegetable garden is designed to give you as many fresh salads as possible in your limited space ….. all season long.
Imagine, just outside your kitchen door, a 3 m x 1 m (10′ x 3′) raised bed bordered by a wooden frame, book-ended by a beautiful mix of flowers and fresh herbs and packed with fresh organic vegetables. We divide up the space into 30 square feet, so you get about 30 different of varieties of vegetables per planting!
Included is a low fence to keep animals out of your vegetable garden and a trellis mounted on a black metal frame for climbing vegetables like tomatoes, peas and cucumbers to get the most out of the space you have, and to make harvesting nice and easy. Also included is an edible flower and herb garden as a beautiful and tasty way to invite pollinators and beneficial insects into your vegetable garden.
We plant your garden with organic vegetable seedlings 3 times per year, in season and come back a fourth time at the end of the season to put your garden bed to sleep for the winter and plant garlic for the following year. The beds are made of a natural light coloured wood, with the option to upgrade to a stained finish for $50. We only use our soil mix, specially formulated to be optimal for vegetable gardening.
We do not use any synthetic or chemical products in our gardens. Ever.
We send you a weekly newsletter to let you know what to expect from your garden, and what you should be doing to keep it performing at its best. You have access to our seasonal gardening workshops and unlimited phone and email support for any and all gardening questions.
We do all the hard stuff and heavy lifting, so all you have to do is water, enjoy the garden – and eat like you've never eaten vegetables before.