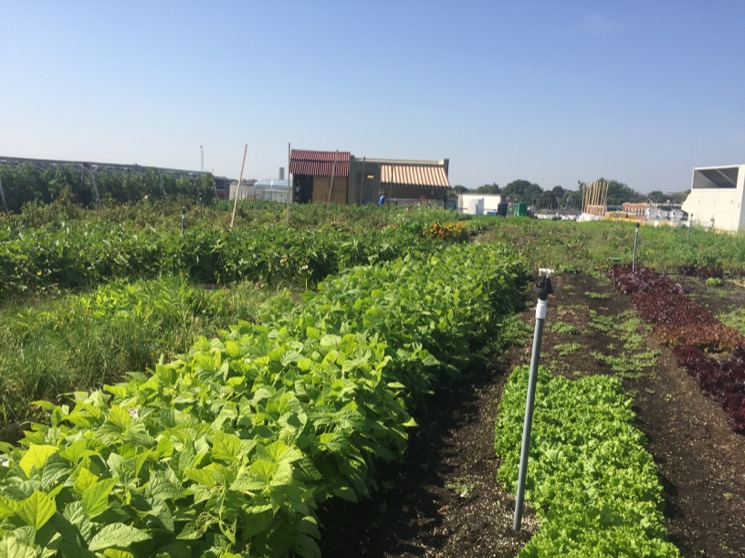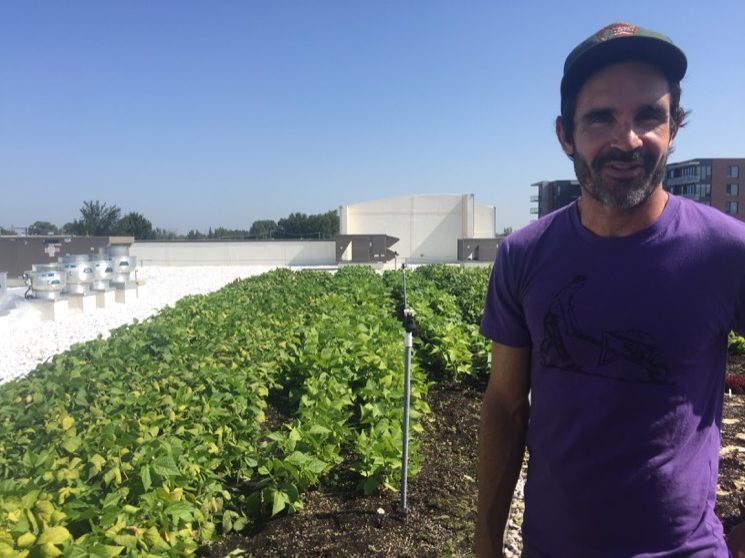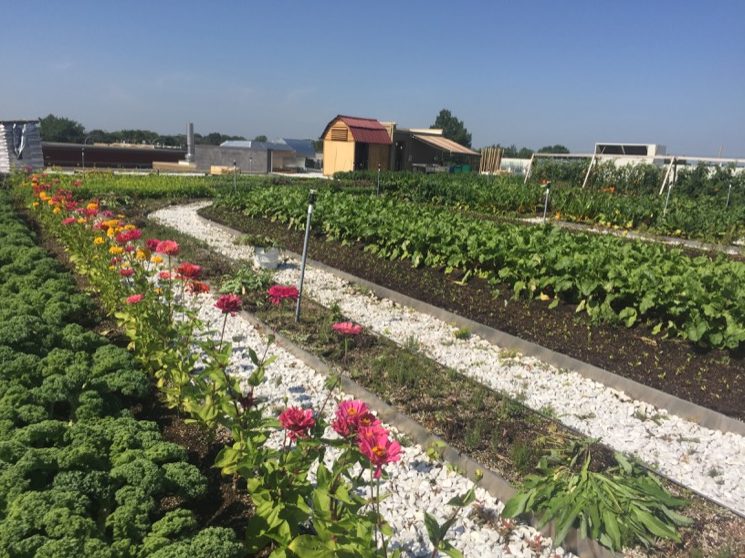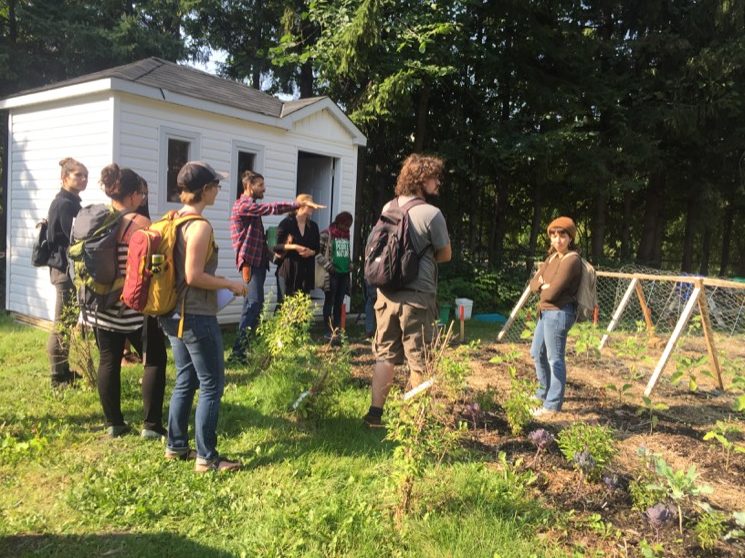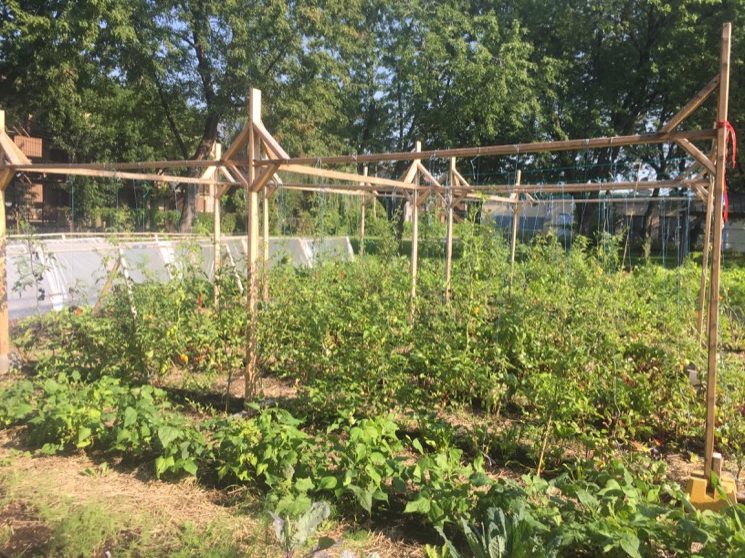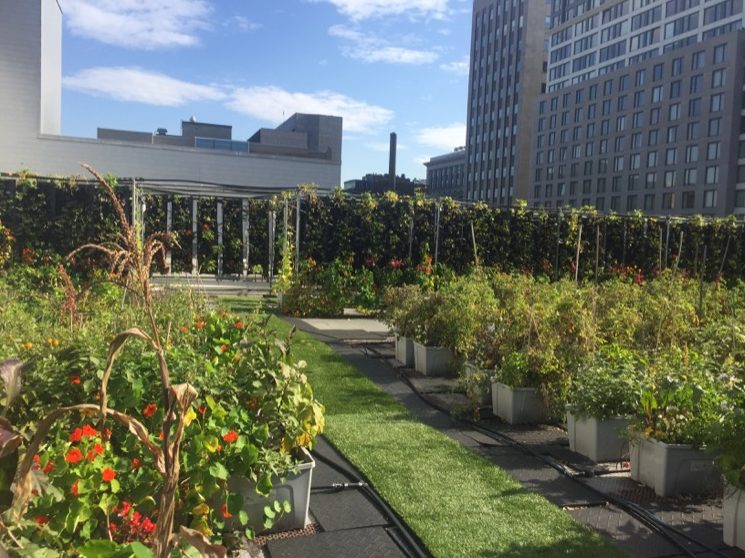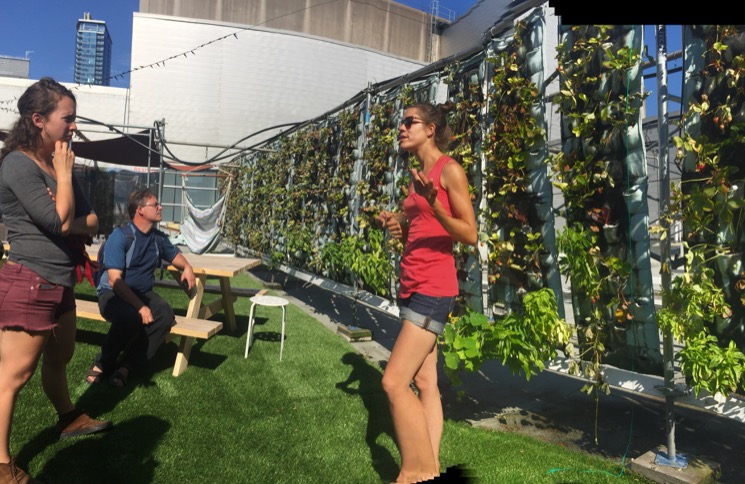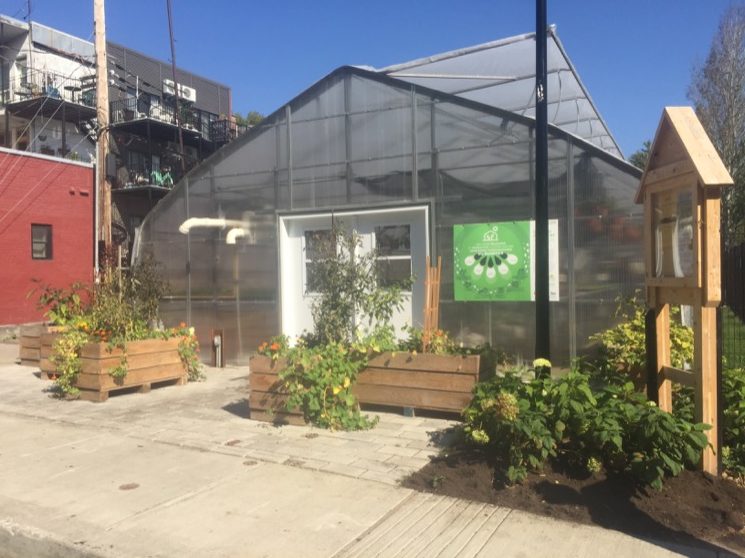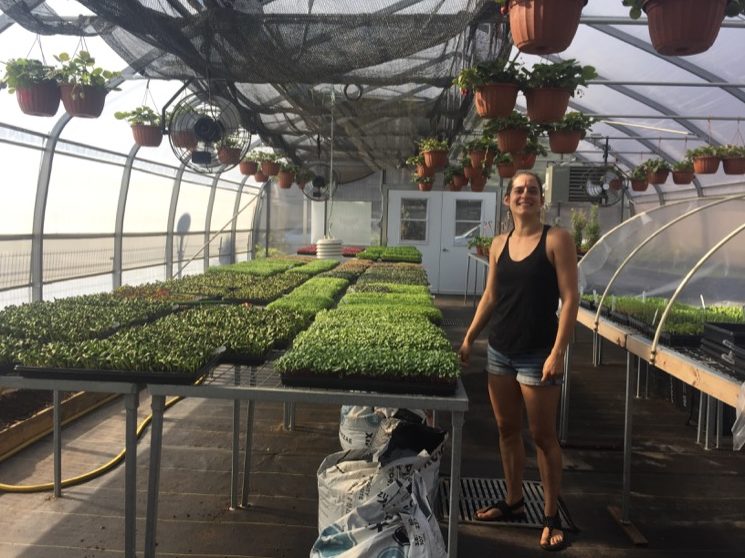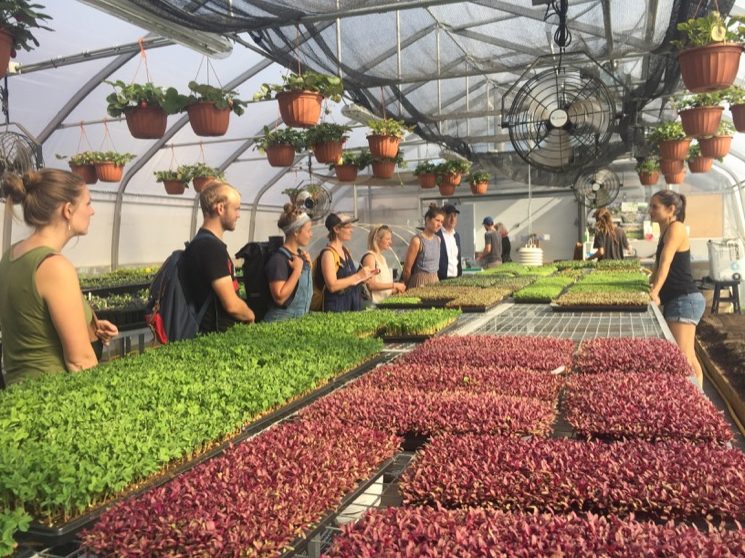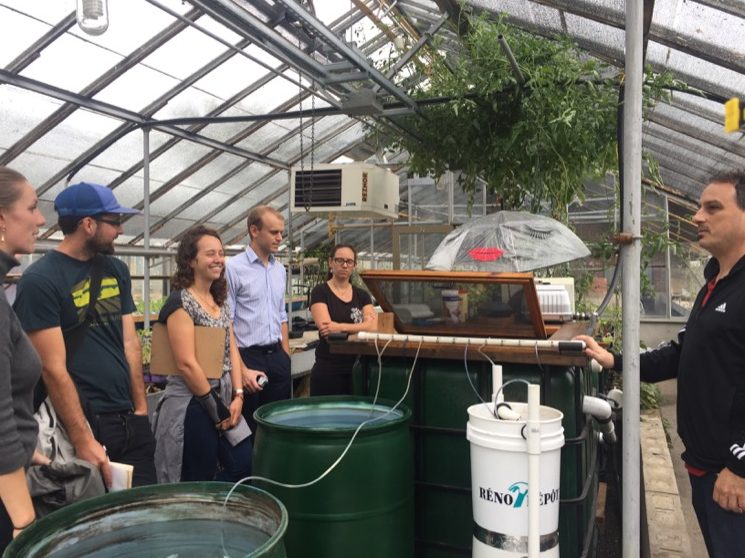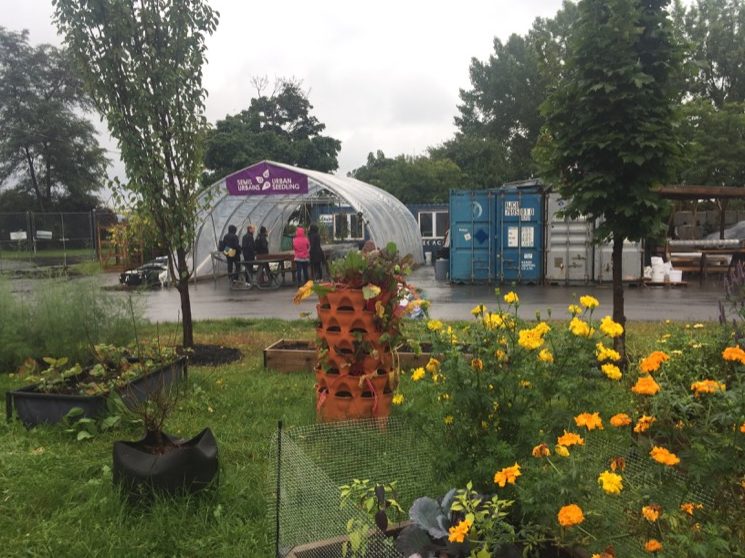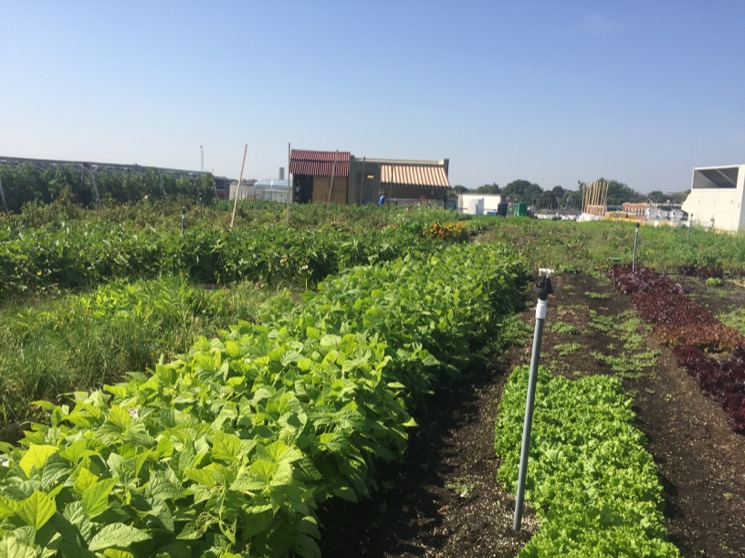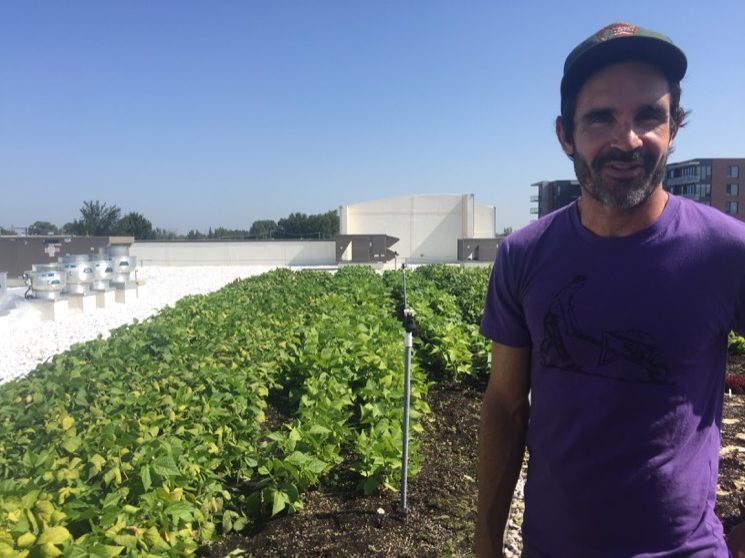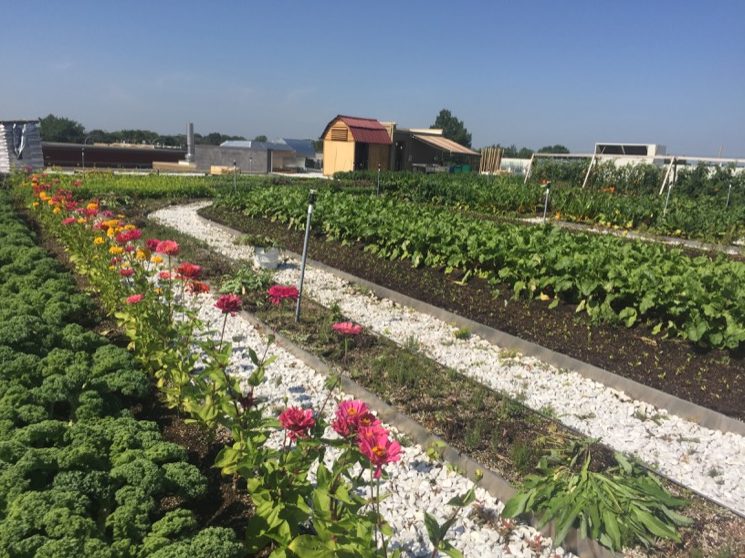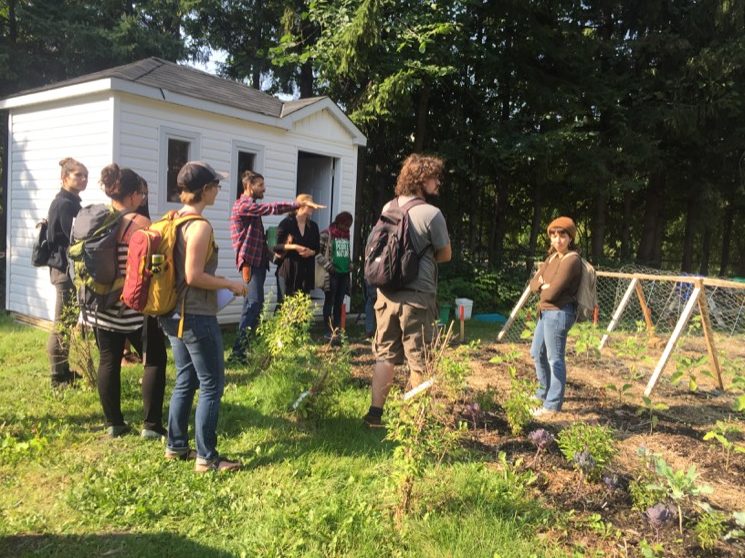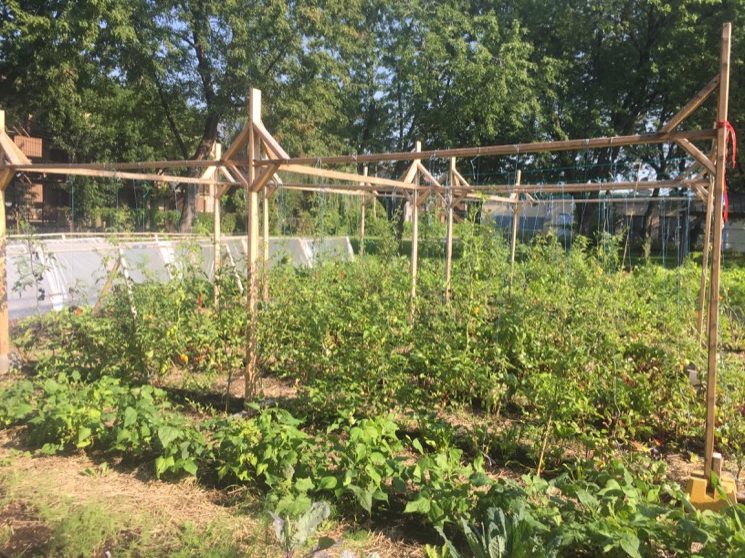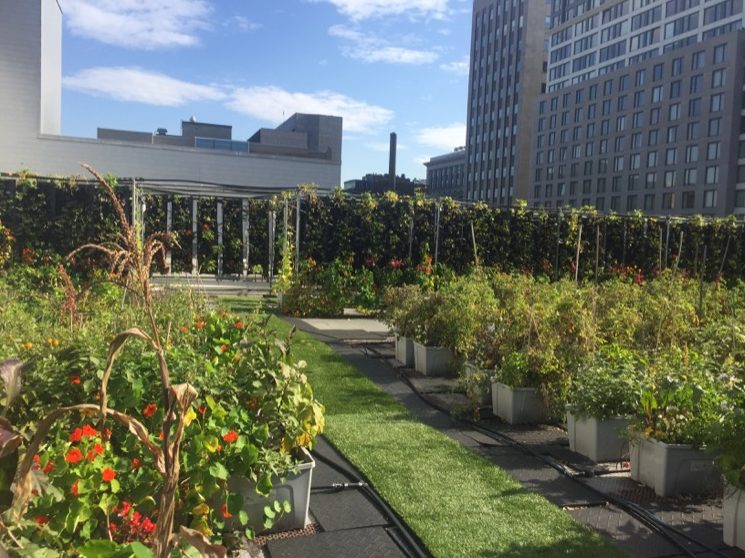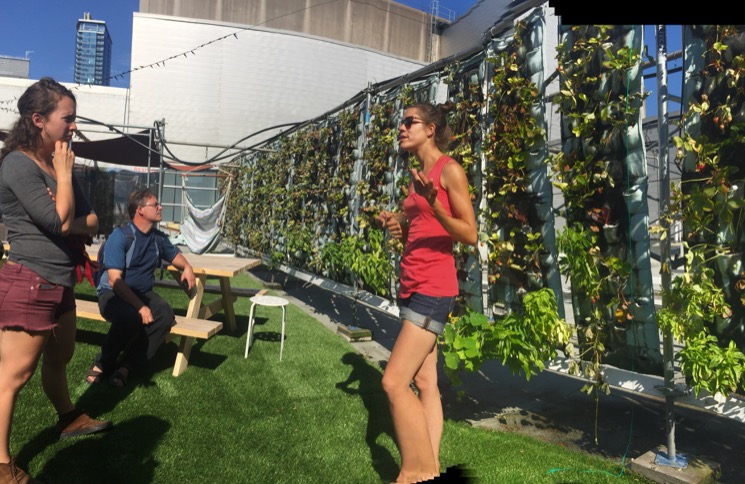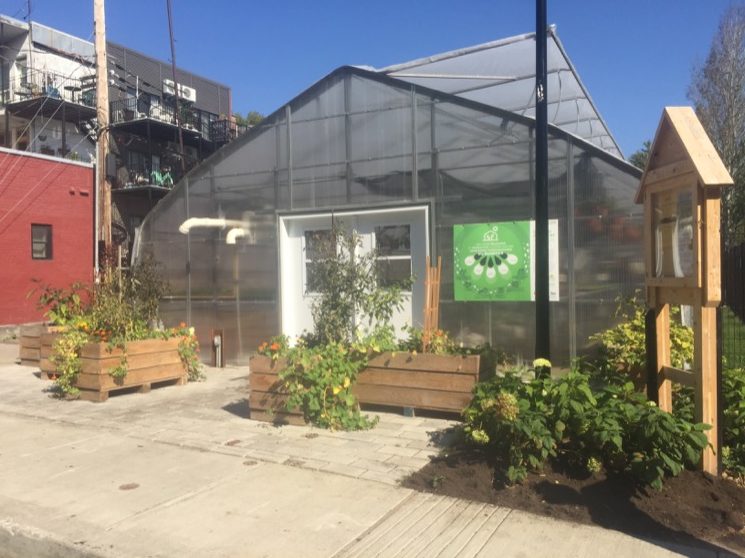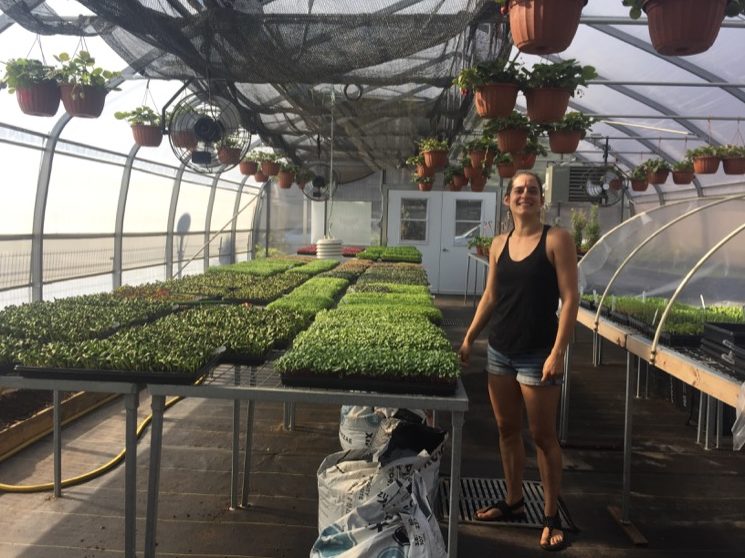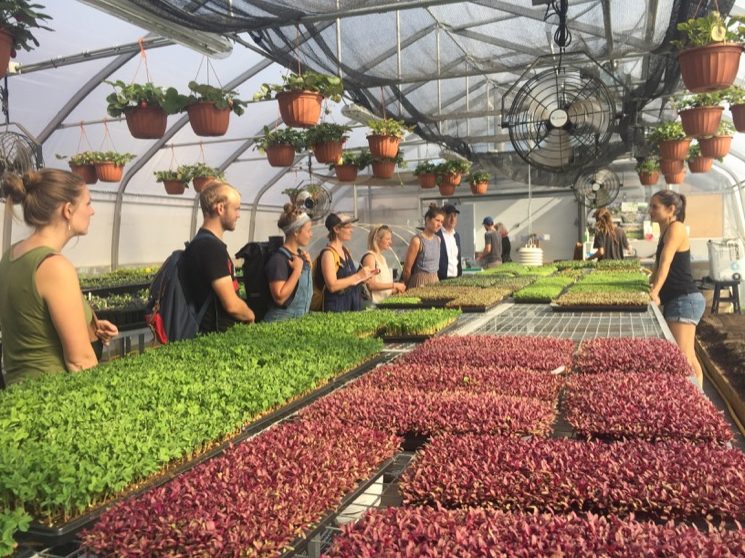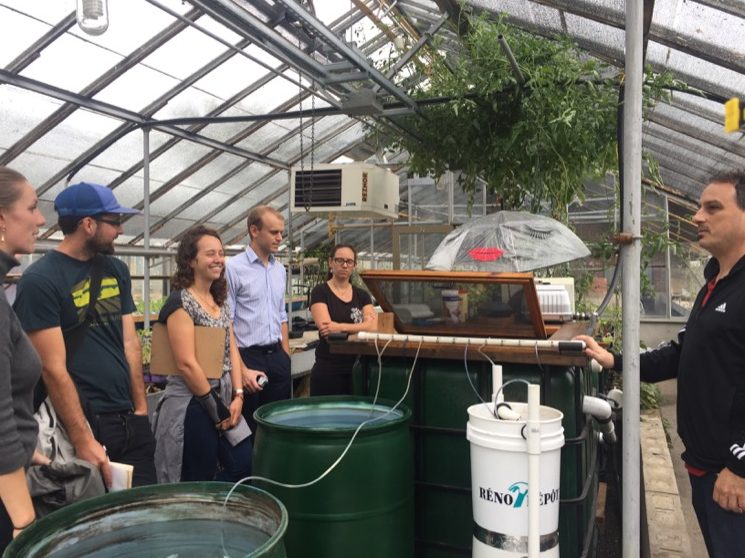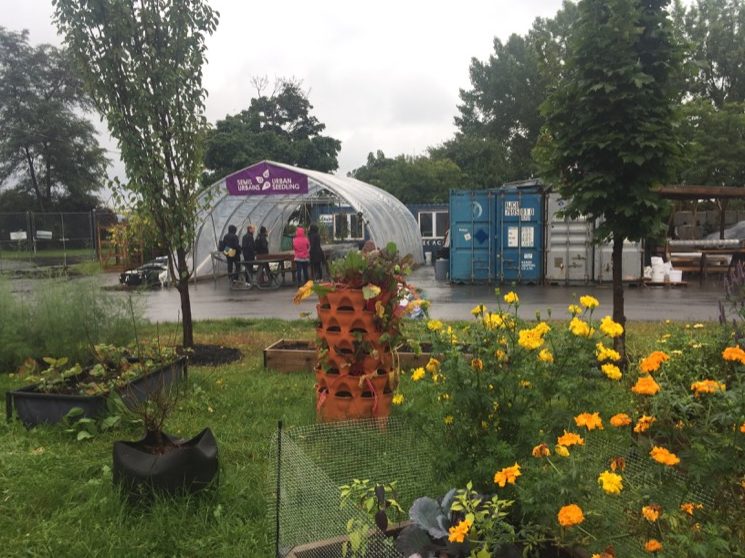 Tereska and I had the chance to tour the city in the last weeks visiting inspiring and innovative projets around the city of Montreal. We wanted to share a few lines on these initiatives that are blossoming (pun intended). Urban Agriculture in Montreal carries a real spirit of entrepreneurship and innovation and these are just a  few of them we had the opportunity to discover.
La Ligne verte has been making headlines in the local Montreal news. This urban farm on the rooftop of the IGA is breathtaking. Having a farm on the rooftop of a food market is so logical (but not simple!) and makes you dream of a world filled with delicious heirloom tomatoes on every street corner.  This projet stands strong as the largest organic vegetable garden on a rooftop in Canada. Beyond the fact that this garden is on the roof, its present a unique situation where a small organic producer is working intimately with a big grocery chain – a situation offering tons of opportunity for future urban developments.
Nestled in the east-end of Montreal, is Paysage Solidaire. A organisation that is greening the neighbourhood by producing delicious organic vegetables that they sell at local markets and to restaurants in the area. They have number of gardens around the neighbourhood. Some are dedicated to production and some with an added educational twist. This organisations offer lots of volunteering and workshop opportunities if you are interested in getting your hands dirty!
Have you had the chance to visit the urban jungle on the roof of the Palais des Congrès. This urban agriculture site is researching a variety of urban agriculture methods. From vertical strawberry installations, to urban vineyards, to green rooftops, to balcony gardening solutions – they are testing it all. If you have not yet had the chance to explore this space created by the Laboratoire en agriculture urbaine it is a must.
Quartier nourricier is an urban greenhouse project that is much more than a simple greenhouse. A collaborative initiative between longstanding local organisation Carrefour alimentaire centre-sud and Sentier Urbain, a space that use to an old warehouse has been completely transformed into a beautiful greenhouse and community garden. This dynamic space radiates of the success of this collaborative projet. The greenhouse space is filled with busy bees hard at work  producing tasty microgreens.
Urban Seedling is now a member of Grand Potager a community organisation that has transformed the Verdun greenhouses into an Urban Agriculture and Food Security Ressource Centre that brings together local organisation to collaborate on creating creative and innovation lasting projects in food security and urban agriculture in Verdun. A organic garden centre, workshops, demonstrations gardens, aquaponic and innovative exemples of growing methods can all be found on site.
Visiting all the great projects leaves us inspired for what is to come. At a time when the international news has been challenging, it is great to remember our power and that localize actions can have rippling effects on our communities and natural surroundings. In this spirit, we invite you to the celebration being hosted by Grand Potager at the greenhouses on October 13th. Get to know and discover this young vibrant organisation. Check out the event by clicking here.
Keep on gardening!
Lia