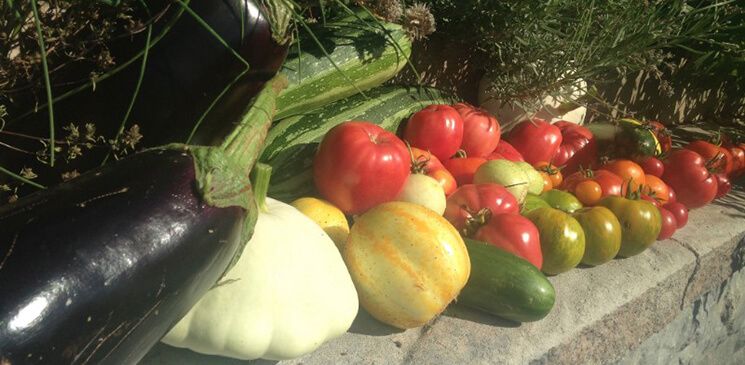 We have about a month left of good gardening weather in the vegetable garden. If you have leafy greens in your garden, you can get to harvesting the larger outer leaves. Leave the smaller leaves to grow. This will provide you with a continual harvest for the rest of the season.
With the return of the cool weather, keep an eye out for frost. You want to harvest any sensitive veggies before night time temperatures dip below zero. Harvest your basil, if you have a lot consider pesto as a topping for pasta, salad dressings or on baguette.
Tomatoes, peppers and eggplants need to be harvested before frost as well. Any green tomatoes will ripen on the counter as long as they don't have any nicks or bruises. You can also make an excellent green tomato ketchup. Less sensitive plants like leafy greens and root veggies can be protected with a floating row cover or light sheet to give you an extra 3 or 4 degrees on cold nights.
Start to clean out your gardens of any dead leaves, or plants that aren't producing anymore. If you let your coriander or dill go to seed, collect and conserve those seeds as excellent spices – or to plant again next year!
We will have garlic available for planting in the next two weeks. This should be done as you close up your garden.