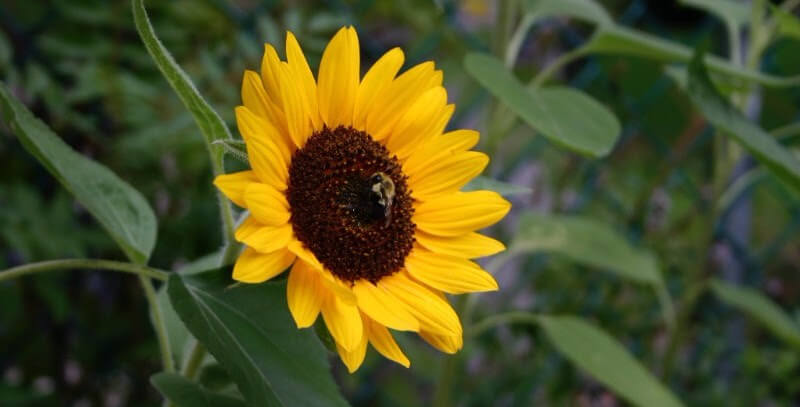 First, let me get some important info to you:
We are having some technical difficulties with our phone line (argh!) While we get it worked out please use 514-243-1411 to get in touch with us. Or email, or Facebook, or Twitter, or Instagram 🙂
Vegetable and fruit growing workshop tomorrow! Sign up here, or come to 7000 boul. LaSalle for 1pm to pay at the door.
We will be starting to plant our vegetable gardens April 24th (weather permitting, of course) We are already filling up the early planting schedule, let us know if you would like us to come and build a vegetable garden at your home, school or work, or if you would like to book a replant package.
And now for Beneficial insects:
To create a complete, and healthy ecosystem in your yard and have a spectacular garden you need to be able attract, feed and house beneficial insects in your yard. To do this, we always plant a herb and edible flower garden right beside the vegetable garden. The flowers and flowering herbs attract pollinators, and predatory insects that will do all kinds of great maintenance work in your garden. If you don't have a lot of insect activity, or have specific problems to take care of, we have some great predatory insects for sale.
It is now time to order your Nematodes to protect your garden against Japanese Beetle in your yard. For the best results you need to apply the Nematodes in the early spring and again in the early fall. It is important to apply the Nematodes on a cool, humid day and to water your lawn or garden deeply for at least five days so that those little wigglers can follow the water down to where the white Japanese Beetle grubs are hiding.